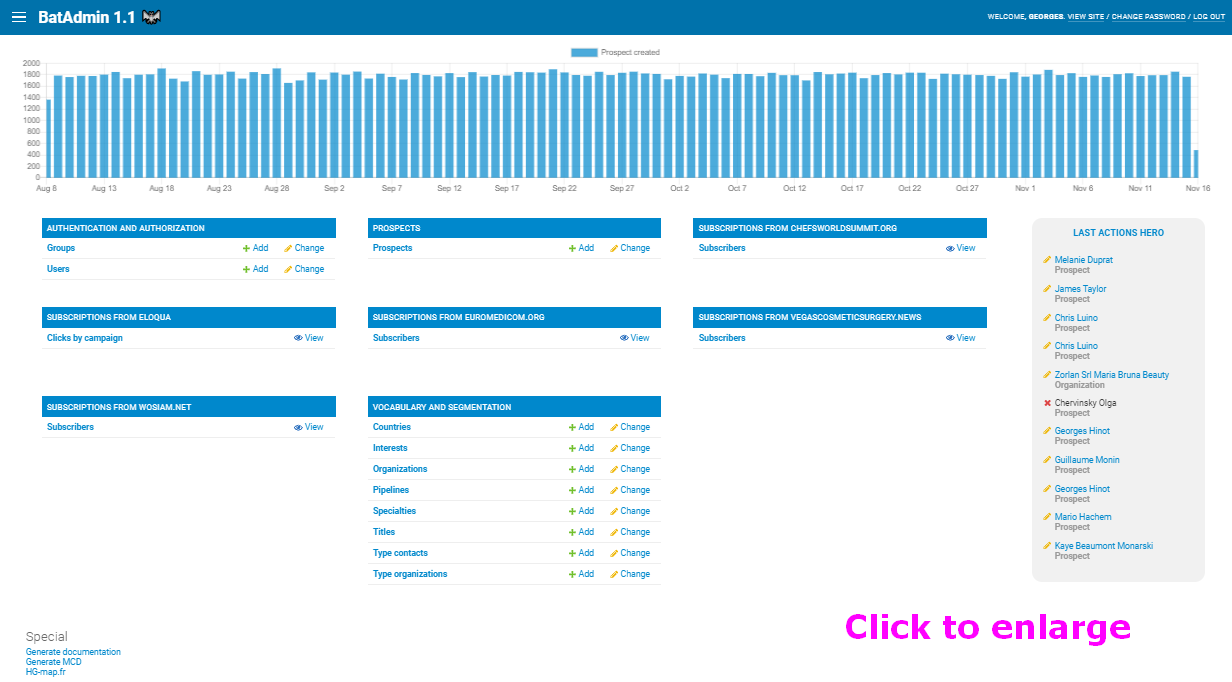 BatAdmin is an opensource CRM system built with django-admin, no one 3rd part module is necessary.
Thanks to the powerfull Django core, it serves huge data and more, with a lot of relations.
Some data specs
Main list stores 180,000 propects displaying fields from:
7 internal tables
1 many-to-many relation related to 86,000 records
3 external tables, which one with 200,000 records, others each with 100,000 records
All of this in real time (no datawarehouse) within 1.5 second.
Forms load between 700 and 900 milliseconds (with more relations than the main list)
Date filter on 760,000 external records in 1.12 second